Open season: Forty years ago this week, 13 "freedom riders" wrote out their wills before climbing aboard two buses in Washington, D.C. and heading toward the deep South. The brutal violence awaiting them in Alabama would shock the world. But the riders first found trouble a few days before, when they arrived in Charlotte, then serious violence after they drove across the South Carolina border into Rock Hill.
By Craig Colgan
Charlotte Observer
May 6, 2001
WASHINGTON – Appropriately, John Lewis was first off the bus.
It was May 9, 1961, about 3:55 p.m., and there were no signs that the day was different from any other as Lewis took a few steps toward the entrance of the Rock Hill, S.C. Greyhound station.
The 21-year-old seminary student had taken similar steps before. As a vigorous adherent of Gandian notions of nonviolent resistance, Lewis had participated in electrifying sit-ins and picketing at Nashville's segregated lunch counters for the previous 18 months.
This was Lewis's second visit to Rock Hill. Earlier in the year he had ridden a chartered bus into town, to visit jailed students from Rock Hill's Friendship Junior College, as well as fellow Nashville members of the recently formed Student Nonviolent Coordinating Committee who joined the local students in jail, following demonstrations at Rock Hill's segregated lunch counters.
Lewis would ultimately say no to the ministry, and carry his fight for civil rights to Washington, first as a speaker at the 1963 march on the city, then 23 years later as a Congressman from Atlanta. From his Capitol Hill office, he spoke recently about what have come to be called the "freedom rides," surrounded by photos on the walls from his days as an activist in the 1960s, many marking appalling scenes very much like the one he would find himself in the middle of that day in Rock Hill.
"It was quiet," Lewis said. "Everything looked ok."
But everything was not ok. Moments later there would be violence, quick and brutal. And within days, the world would learn of Lewis and his fellow "rolling integrationists," of their cause and of their ride.
Today the nation's first freedom riders say the experience changed them and changed America. Historians say they are right.
"The story is so extraordinary," says Ray Arsenault, a historian at the University of South Florida, who is writing the first major book on the freedom rides. "The freedom rides really mobilized the civil rights movement like never before."
The rides had another effect, Arsenault added: "They scared the hell out of the Kennedys."
Whenever the first freedom ride is written about, the events in Charlotte and in Rock Hill are often overshadowed by what happened in Alabama a few days later. In Anniston, one of the buses was firebombed, the riders fleeing moments before it was engulfed in flames. Mobs there, in Montgomery and in Birmingham, beat riders viciously, often as police waited down the street. All of the violence in Birmingham was organized by the KKK, with an FBI informant participating in the beatings, investigations showed.
But the first arrest of a freedom rider occurred in Charlotte, and the first beatings took place in Rock Hill.
Both cities had seen sit-ins and demonstrations for several years. But over two days in May 1961, each city got a brief taste of "outside agitators," as segregationist governors and police chiefs throughout the region called activists from groups such as SNCC.
In December 1960, the U.S. Supreme Court ruled that segregation was unconstitutional. The freedom rides would seek to force states and communities to abide by that ruling.
The riders assembled in Washington the first week in May for training in nonviolent direct action, directed by the Congress of Racial Equality (CORE), the group organizing the ride.
"We went through all kinds of exercises," said the Rev. Ben Elton Cox, who in May 1961 was a 30-year-old pastor of Pilgrim Congregational Church in High Point. "We had different speakers who spoke about nonviolence from the Bible, Jesus Christ, and Gandhi." But the training went beyond lectures and theory.
"We spit on each other, poured coffee or Coke on each other, knocked each other down on the floor, and went through the motion of stomping," Cox said.
One thing the riders-to-be did not do was strike back. Riders were trained to place their bodies in front of the blows aimed at their assigned partners, even if their partners were on the ground. "You were taught to always try and protect your head," Cox said.
The freedom riders wrote out wills the night before their journey began. That night, the group gathered for a meal at a Washington Chinese restaurant. It was the first time John Lewis ever had Chinese food.
"It was a wonderful meal," Lewis said. "Someone that night said you should eat well, because this may be like the Last Supper."
The next day, May 4, 1961, 13 riders — seven black, six white — set off on two regularly scheduled buses, one Greyhound, the other Trailways. The route was set to take the riders through Virginia, North Carolina, South Carolina, Georgia, Alabama, and Mississippi, then conclude in New Orleans. Several overnight stops were planned along the way, including a night in Charlotte, then one in Rock Hill.
The plan was simple: blacks would sit in white-only areas of buses, whites in blacks-only areas, and all riders would take turns entering segregated areas of bus stations such as waiting rooms, lunch counters and restrooms. They would refuse to leave if challenged, and be willing to accept arrest.
'Our bodies, our heads'
There were no arrests or major incidents in Virginia. At Charlotte on May 8, a young black rider named Joseph Perkins was arrested for refusing to leave a shoeshine stand at a whites-only barber shop inside the Union Bus Terminal. Several riders saw the opportunity and decided on the spot to begin the movement's first "shoe-in." Perkins then refused to pay the $50 bail, the Observer reported, and was jailed for one night. At his trial the next day in Charlotte, Judge Howard B. Arbuckle found Perkins not guilty.
The freedom riders' expected arrival 20 miles down the road in Rock Hill, S.C., on May 9 was reported in local newspapers. Charlotte Observer reporter Fred Sheheen wrote that the stools were removed from the lunch counter pedestals in the Rock Hill Greyhound terminal. The other Rock Hill terminal, used by the Trailways bus, simply closed early.
"There was no trouble" at the Trailways terminal, reported the Baltimore Afro-American, a popular newspaper that covered the ride day by day. Two Rock Hill police officers identified by the paper as J.M. Hunsucker and L.H. Sturgis would play crucial roles that day.
"Capt. Hunsucker and a detail of police were at the scene (of the Trailways terminal)," the Afro-American reported. "Several carloads of whites, identified as participants in Rock Hill sit-ins and picketing skirmishes, were at the station."
Waiting, apparently. Only to leave disappointed.
"They did not attack, but drove after us a few blocks toward Friendship Junior College," wrote James Peck, a white rider on the Trailways bus who worked for CORE, in a short, out-of-print book on the ride. The Rev. C.A. Ivory, a leader of the civil rights movement in Rock Hill, met the Trailways riders "and stared right back at the hoodlums in the other cars," Peck wrote.
But those waiting at the Rock Hill Greyhound terminal would get what they came for.
The temperature got up to 86. Rain was forecast by evening that Tuesday, May 9.
There was no crowd, no gathering whatsoever, that Lewis saw initially, when the Greyhound bus pulled up into the station late that afternoon.
Lewis, then his seatmates, a 55-year-old activist from Connecticut named Albert Bigelow, walked directly ahead toward a sign that read "White Waiting."
"The moment we started walking through the door, three or four guys just attacked us, just knocked us down," Lewis said. "We tried to protect ourselves. Our bodies, our heads. But they left us there bleeding."
No bats, no clubs.
"They just beat us. They just came out of nowhere. It was very quick. It was nothing like Montgomery."
Montgomery, Ala., would be later that month. The mob beating Lewis and others experienced there would be much worse.
Lewis said those doing the beating were all white young men. He was sure they had been waiting for the freedom riders. And though many of the names of those inflicting violence in Alabama are well known to researchers, the names of those committing the very first acts of violence on the freedom ride are likely lost to history, for one simple reason.
Several police officers quickly showed up following the violence in Rock Hill, Lewis said, then asked Lewis, Bigelow — and Genevieve Hughes, 28, a white CORE employee from Chevy Chase, Md., who was roughed up — if they wanted to press charges. Lewis said no.
"It was very much in keeping with the tradition of nonviolence, and of keeping focus," Lewis said. "These young men were victims. And we all were victims, of a way of life. Our goal was to desegregate places of public transportation and accommodation, and not to be sidetracked by violence against us."
Lewis was dazed, but OK.
The two Rock Hill officers "broke up the fracas" reads an account in the Baltimore Afro-American. Hunsucker even placed one of the attackers in a police car, according to that article, but no arrests occurred, according to several published accounts.
Lewis said he does not believe the Klan had anything to do with the Rock Hill attack. But the groups waiting for the riders at both stations were obviously organized. And it is unclear why police were able to protect the riders at the Rock Hill Trailways station but not at the Greyhound station.
A Gallup poll taken at the time reported that 63 percent of Americans disapproved of the freedom rides. Speaking in terms many white Americans agreed with, NBC news anchor David Brinkley, a Wilmington native, went on the air on May 24 of that year and offered "opinion, clearly labeled: It is time for those so-called freedom riders to stop this. They are accomplishing nothing whatsoever and, on the contrary, are doing possible harm. And this is humiliating the United States all around the world …"
Brinkley was likely referring to President Kennedy's first scheduled meeting with Soviet Premiere Nikita Khruschev set for the next month.
The Observer, editorializing in May after the violence in Alabama, lamented the lack of leadership that had plagued the region for more than a century:
"The people of the South will continue to live under tension and suffer anguish and tragedy until they support a different and a better kind of public official. Our region has been led by false prophets since the Civil War and especially since the 1954 Supreme Court decision. By their policies, by their own angry, emotional statements on race, they have contributed substantially to building the kind of climate favorable to raw and ugly violence."
But CORE's own report on the freedom ride, dated May 30, 1961, included a reply to the Observer editorial's line of reasoning, common in other newspapers of the time:
"It is, of course, an old and not very appealing trait for people to blame their politicians for their own weaknesses," the CORE report reads. "But in the South, where representation is so grossly undemocratic, there is justification. At any rate, there are already more than the first signs of revolt from the kind of political leadership that has so long endured."
The movement on wheels
Rock Hill's and Charlotte's connections to the freedom rides and civil rights movement are intriguing because of the roster of movement all stars who passed through.
Lewis would be beaten along with more riders in Alabama a few days after the Rock Hill violence. He would gain national attention following his speech at the Lincoln Memorial during the 1963 civil rights march on Washington, moments before the Rev. Martin Luther King, Jr., gave his "I have a dream" speech from the same podium. In 1965, Lewis would suffer a concussion when clubbed by helmeted officers determined to stop a march across the Edmund Pettus Bridge in Selma, Ala.
Charlotte lawyer Charles Jones, then a student at Johnson C. Smith University who became a busy figure in the movement, was part of a second wave of freedom riders who took up the cause later in May 1961 following the violence in Alabama.
There would be many more freedom riders that year, who took trips similar to the first 13, which finally motivated the Kennedy administration to push the Interstate Commerce Commission to issue regulations in September 1961 banning forced segregation at bus stations. Then "White Waiting" signs came down in bus stations all across the South.
Hank Thomas, today a retired businessman who owned several McDonald's franchises near Atlanta, speaks occasionally to groups about his memories as a freedom rider, notably his narrow escape from the burning Greyhound bus after a fire and smoke device was hurled into the bus by a mob organized by the Klan, outside of Anniston, Ala. Moments after Thomas leaped off the bus, fleeing from the thick fumes that would hospitalize several riders, he was beaten by a man with a baseball bat, as a group of families and children wearing church clothes stood and watched, he said.
"The freedom ride is a very important battle in the defeat of Jim Crow," Thomas said. "And I am proud to have played a very small part in winning that war."
Cox would become a field organizer for CORE, assigned to North Carolina, working to integrate restaurants and other facilities, including several in Charlotte. He went on to larger roles in the civil rights movement, and today is a teacher at an alternative school in Jackson, Tenn.
Historian Arsenault says the rides forced the reluctant Kennedy, since it feared more riot scenes in the streets, to push the civil rights movement away from direct action toward more voter registration projects. Dianne McWhorter in her new book Carry Me Homewrites that the Kennedy administration began intense scrutiny of the FBI following attacks on the freedom riders. As a result, FBI director J. Edgar Hoover sought a scapegoat and stepped up surveillance and harassment of the movement and its leaders, particularly of King.
Yet to be written is a definitive book on the Carolinas' place in the civil rights movement. But Charlotte historian Tom Hanchett is compiling oral histories and memorabilia from the freedom ride and from other Rock Hill and Charlotte civil rights events during those years for a permanent exhibit at the remodeled Museum of the New South, due to re-open in October.
This week, Lewis will take part in events in Washington, Atlanta, and Alabama marking the 40th anniversary of an often-overlooked turning point in the civil rights struggle.
"I think the freedom riders' story is the untold story of the movement," said Lewis. "It was taking the movement and putting it on wheels. And it was saying whites and blacks should ride together."
Craig Colgan is a Washington-based writer and former resident of Rock Hill.
_______________________________________________________________
UPDATES: In 2006, Arsenault would cite me in his acknowledgements in his book "Freedom Riders: 1961 and the Struggle for Racial Justice," p. 529 ... In 2009, Lewis met his attacker from that day in Rock Hill, who came forward and apologized. NPR interviewed Lewis and his attacker in 2010.
©2001 Craig Colgan • ColganWrites.com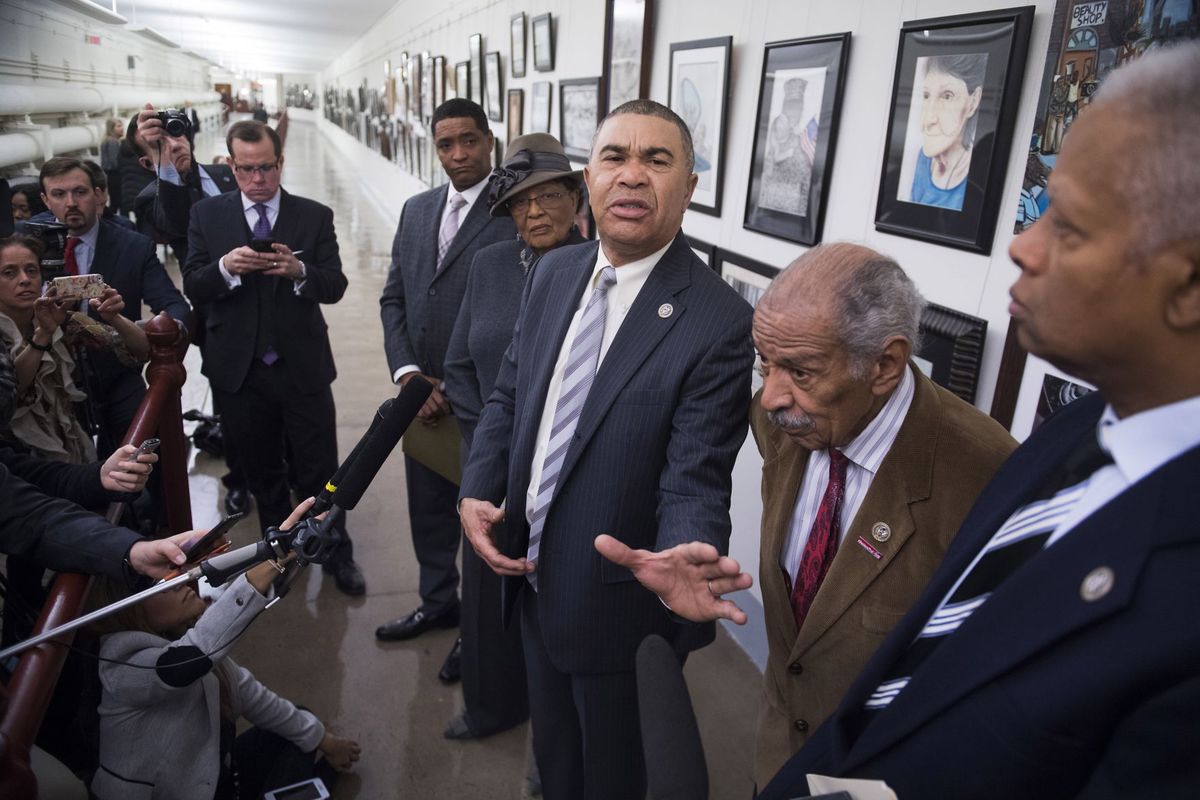 UPDATE: In 2009, Lewis met his attacker from that day in Rock Hill, who came forward and apologized. NPR interviewed Lewis and his attacker in 2010.